Le groupe M6 reste toujours aussi rentable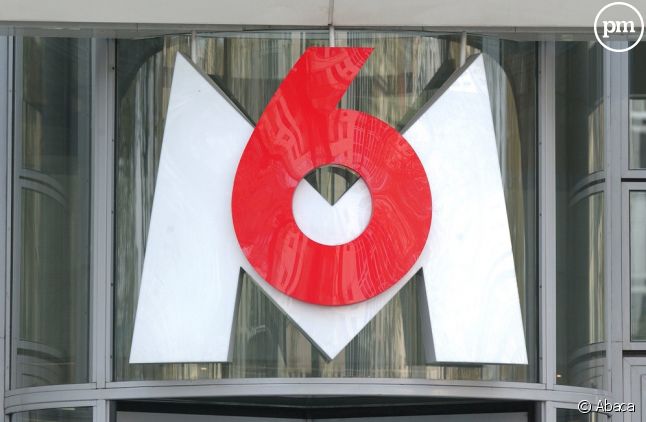 Le groupe de Nicolas de Tavernost a publié de bons résultats financiers pour le premier semestre 2019.
Le groupe M6 reste une machine à cash. Hier, le groupe de Nicolas de Tavernost a dévoilé ses résultats pour le premier semestre 2019. Entre janvier et juin, les chaînes de télé (M6, W9, 6ter) et les radios (RTL, Fun Radio, RTL2) affichent un chiffre d'affaires consolidé de 714,6 millions d'euros, en hausse de 1,6% sur un an (+11,4 millions). Le résultat opérationnel courant s'établit à 148,9 millions d'euros (+0,8%), pour un taux de marge opérationnelle courante de 20,7% (+3,2 points), toujours loin devant le rival TF1 (14,3%).
Dans le détail, M6 a pu compter sur la bonne santé de ses revenus publicitaires, en hausse de 2,3% (+12,2 millions) par rapport au premier semestre 2018, à 539,3 millions d'euros. Si le navire amiral, M6, a déçu du côté des audiences sur l'ensemble du public au premier trimestre, il a su maintenir un solide niveau sur la cible commerciale, notamment en prime time, tout comme ses petites soeurs W9 et 6ter. Ainsi, les chaînes de télé terminent en affichant une part de marché FRDA-50* stable de 21,1%, contre 32,7% pour TF1. La filiale de Bertelsmann voit aussi son chiffre d'affaires publicitaire porté par la bonne santé de son pôle radio dont les revenus s'établissent à 82,3 millions d'euros au premier semestre, en progression de 5,8%.
Intégration de Gulli à partir de septembre prochain
Du côté des autres activités du groupe, le pôle "production et droits audiovisuels" présente un chiffre d'affaires de 40,1 millions d'euros, en hausse de 8,1%, dynamisé par un calendrier de sorties cinéma plus favorable que l'an dernier et le succès de "Astérix : Le secret de la potion magique". M6 note ainsi que "les films distribués par SND (sa filiale de production et de distribution, ndlr)
ont cumulé 4,7 millions d'entrées en France, contre 2,9 millions au premier semestre 2018".
Le semestre prochain, les comptes du groupe M6 intégreront les chaînes Gulli, Canal J et Tiji, récemment rachetées à Lagardère pour près de 215 millions d'euros. Après l'accord de l'Autorité de la concurrence et du Conseil supérieur de l'audiovisuel, M6 annonce que la transaction sera effective à partir du 2 septembre prochain.
* Femmes responsables des achats de moins de cinquante ans
Source : ozap.com – 31 juillet 2019
Le groupe de K-Pop sud-coréen BTS révolutionne l'industrie musicale (Variety)
It was just a year ago that BTS' Love Yourself: Speak Yourself tour was selling out stadiums all over the world. Each night of the 20-date trek, which grossed $116 million, a total of nearly a million ticket buyers around the planet witnessed a thumping opening liturgy at the top of the K-pop band's set in the form of the song "Dionysus."
As flames shot up from the stage, seven figures emerged in supplicant white amid Greek columns and a long altar. Rapper RM (full name: Kim Nam-joon) led the way, twirling the staff of the titular mythical deity, as group mates Jin (Kim Seok-jin), SUGA (Min Yoon-gi), j-hope (Jung Ho-seok), Jimin (Park Ji-min), V (Kim Tae-hyung) and Jung Kook (Jeon Jung-kook) flanked him in a display of choreographed precision. The crowd, reaching peak pandemonium in a night full of deafening screams, made willing maenads and satyrs, transported by the band's presence. An anthem about rebirth and self-discovery through the ecstatic collective experience of music was received as intended — as if from the gods.
Idol worship is by no means a new concept in pop music — remember John Lennon's provocative statement in 1966 that the Beatles were "more popular than Jesus"? — but there's something about BTS that turns fandom up to 11. The global brigade of BTS acolytes is collectively known by the acronym ARMY, short for Adorable Representative MC for Youth, a moniker chosen by Big Hit Entertainment, the company that launched the band. ARMY comprises the lion's share of a Twitter audience that's 29.2 million followers strong, more than triple that of any other K-pop group, and growing daily. BTS' Instagram presence of 30.6 million followers (also rising rapidly), is trailed closely only by YG Entertainment's Blackpink, at 29.3 million.
"It is because ARMY exists that we exist," Jin says.
To understand the scope of BTS Inc.: An influential 2018 study by the Hyundai Research Institute estimated that the ripple effects from the boy band's ecosystem contribute roughly $4.9 billion annually to South Korea's GDP, on track to generate more value over 10 years than the Pyeongchang Winter Olympics. The study gauged that in 2017, one in 13 visitors to the country came for BTS-related pilgrimages. That ratio may soon be growing. Spotify has reported a 300% spike in new listeners to the group since the Aug. 21 release of "Dynamite," BTS' first all-English single.
The BTS boom has also driven Big Hit to launch an IPO in October projected to raise some $811 million. (Each BTS member will be awarded shares worth approximately $8 million.) Of Big Hit's revenue in 2019, 97.4% was generated by BTS, including $130 million worth of T-shirts, cosmetics, dolls and other merchandise.
The numbers are no accident. The South Korean government began investing strategically in the arts and the digital economy to help steer the country out of the 1997 Asian financial crisis. On the heels of "Parasite" sweeping the Oscars, the worldwide success of BTS may be another sign to the West that Seoul might be the center of a new force in creative production.
Big Hit, and the K-pop music bus­iness in general, have proved just how much a band, and a company, can prosper through a direct-to-consumer relationship, driven by digital platforms and dedicated apps with lots of behind-the-scenes content that keeps fans emotionally involved. It's engagement on a scale that no Western artist has ever achieved, despite decades of radio promotion and the best retail strategy.
For the global music industry, the band's success has meant a serious rethink of how a record company — in BTS' case, Sony Music's Columbia Records, which distributes the group's music in the U.S. (though the band is not signed to the label) — builds and maintains a fan base. You could almost look at it as a collaborative arrangement: As music is being made in real time, decision-makers and strategists at Big Hit and Columbia are taking in and processing the comments and views of ARMY and pivoting accordingly.
"It creates a self-sustaining engine that, eventually, becomes hits perpetuating more hits," says Neil Jacobson, a former president of Geffen Records who runs Hallwood, a talent agency for producers and songwriters. "A label wants that fan connection happening all the time so that they can consistently release and promote music. But in the past, there had always been intermediaries that labels had to talk to in order to manifest exposure. Now, there is a mechanism for an artist to speak directly to their fans. That didn't exist before, and it has turbocharged the process."
It's all led to this "Dynamite" mo­ment: The single has sold nearly 700,000 adjusted song units since its release — good for a gold record certification by the RIAA. The song is quickly becoming the band's biggest radio hit to date (without a featured artist, it's worth noting), and represents a significant breakout beyond its core audience. After that, will Grammys follow?
"They check all the boxes," says Jenna Andrews, the vocal producer on "Dynamite" who also serves as an executive at Sony's Records label. "I've never seen anything like BTS in terms of singing and dancing. This is just an indication of what's yet to come. They're going to take over the world."
Kathryn Lofton, Yale University professor of religious and American studies and author of the book "Consuming Religion," says that the bond BTS has with its ARMY is different from the typical singer-fan connection because "BTS' driving commitment is to their relationship to the fan group, to the manufacturing of their communal joy for you to participate in." It's why she views BTS as "a religious project; they are seeking to make a togetherness that you can't stop wanting to be a part of."
Lofton also makes a point of distinguishing ARMY from the groupies associated with Beatlemania. Sure, BTS fans know the hagiography and backstory of each member, but everything about the band's output prioritizes the collective over the individual.
The band itself has certainly leaned into the comparison with the Fab Four. For instance, it re-created the iconic moment of the Beatles' 1964 debut at the Ed Sullivan Theater last May on "The Late Show With Stephen Colbert" — in a black-and-white segment that showed the K-pop band performing as mop tops in tailored suits.
But while John, Paul, George and Ringo had spotlight moments of their own, both within and outside the band — songs they wrote individually, causes they took up personally — with BTS, it's all for one all the time. Unlike many other groups, the members share single, collective Twitter and Instagram accounts, and release even solo material through their shared channel. Accomplishments are never spoken of as belonging to any one group member but rather as the work of the team (and, of course, ARMY). In their videos, they often begin in solo shots but end up together.
This all strays from the typical tropes of Western boy bands including New Edition and 'N Sync, which have all proffered "star" frontmen. The thinking for decades had been that a record company would be lucky to have one breakout solo career among the bunch.
But BTS' selfless approach didn't happen randomly: The group was envisioned as a collective to heal the alienation that ails us in the digital age. Its name — "BTS" stands for Beyond the Scene — is an invitation to fans to join them offstage via almost daily video content featuring moments in their intimate if immaculately curated private lives on YouTube, Twitter and Big Hit app Weverse.
In 2011, Big Hit's revenues from its then-main acts, Lim Jeong-hee and boy band 2AM, were plummeting. As the shadow of bankruptcy loomed, Bang Si-hyuk, now chairman, and Lenzo Yoon, global CEO, felt the company needed a total revamp. They stopped all normal work for months and called on employees to perform market research instead, seeking a new vision and formula.
Bang describes the conclusion they reached in a recent Harvard Business School case study of the firm written by Anita Elberse and Lizzy Woodham: "You would think that with the development of digital technology, people can come together more easily, but we found that it is actually more likely that people will feel more isolated. And so we need to find a way to help them, inspire them and heal them."
Reflecting on the choice to develop a group that satiated this need, Yoon says in the study: "I think back then in 2011, with the conclusions we drew, we found the wild ginseng, as we say in Korea."
On "Dynamite," Big Hit worked with Columbia to further cultivate that ginseng. Pitched by Jacobson to label chairman Ron Perry, who guided and essentially A&R'd the song, worked to radio by Columbia executive VP and head of promotion Peter Gray (who has broken hits for Dua Lipa, Kelly Clarkson and Kings of Leon), and all overseen and informed by the years of management savvy of Big Hit, it's the kind of artist development that was a music business calling card and that has lost its place in the fast-paced world of digital releases.
Radio exposure is not considered as impactful in Korea as it is in the U.S., notes RM, and so BTS — "maybe naively" — didn't hit the ground in the U.S. thinking, 'What can boost our airplay?'" the last time around. Still, RM notes that the band has "100% trust" in Columbia, Big Hit and the greater BTS community. "ARMY and the label are all trying their best," he says, recounting how in the band's early days, fans would send bouquets to radio DJs to get their songs on the air.
"Our goal is to try to show ourselves, expose ourselves to ARMY as much as possible," adds Jin. "There are a lot of platforms now."
In some ways, BTS' ARMY has grown into its own force and brought the group along for the ride. In the world of K-pop, the expectation is that entertainers stay far away from politics, but as the genre has grown more global, it has begun to reach a transnational cohort to whom matters of social justice are top of mind.
When Variety broke the news on June 6 that BTS and Big Hit had donated $1 million to Black Lives Matter, BTS fans quickly flocked to #Match­AMillion through a link sent out by the fan charity Twitter account @OneInAnARMY. They hit the financial target in just 25 hours.
Erika Overton, a 40-year-old Georgia resident and one of the co-founders of the account, says of the experience: "It was one of the craziest nights I've ever seen. I was on Twitter all night. We were refreshing the page every couple of minutes, going, 'Oh, my God …'" Witnessing ARMY's U.S. battalion bring the message of Black Lives Matter to fans in other parts of the world who were unfamiliar with the movement was a "big educational moment that was really, really beautiful to see," says Overton, who is African American.
What Overton saw was facilitated by networks of fan translators who also turn Big Hit's Korean content into dozens of languages. Other ARMY groups provide counseling or tutoring services, invent themed recipes or write informational threads on everything from the history of the music industry and how charts work to Jungian philosophy, which deeply informs the BTS albums.
Some fan accounts have even become registered nonprofits, with dozens of administrators spread around the world putting in nearly full-time work on top of their day jobs.
In addition to Black Lives Matter, BTS this year donated $1 million to Crew Nation, a Live Nation campaign to support live entertainment personnel impacted by the coronavirus pandemic. And it has continued its campaign with UNICEF to end child violence. But the band members are reticent to take on the role of global activists. "I don't consider ourselves as political," says Suga. "We aren't trying to send out some grandiose message. We would never see ARMY as a conduit for our voice or our opinion. ARMY speaks their own initiatives, and we always respect their opinions, as we respect any other person's."
RM, on the other hand, keeps the door open for a kind of apolitical politics based more on actions than words: "We are not political figures, but as they say, everything is political eventually. Even a pebble can be political."
The scale of its influence is not something that the group takes lightly. "Our ['Dynamite'] video has seen 80 million, almost 90 million views in just a day. In a way, that's very weighty — and almost frightening," RM told Variety the day after its debut, explaining that the balancing act is often one of how to juggle the burdens of being both role models and artists.
Some Korean scholars feel that BTS' statement in support of BLM shows how ARMY is actually out ahead of Big Hit, spontaneously enacting its own initiatives to which the company must then respond. "Big Hit thinks they can create a company-dominated [approach to] fandom, but fans are agents doing only what they want, not what they don't want," says ethnomusicologist Kim Jungwon of Yonsei University in Seoul. For Kim, the fluidity of ARMY's unplanned, collective responses "is the possible answer to BTS' success."
Candace Epps-Robertson, an ARMY member and assistant professor of rhetoric at the University of North Carolina, says the affirmational content of the group's lyrics and videos may sound simple, but lay the groundwork for millions of fans to learn to engage critically with each other and develop a transcultural sense of global citizenship. "The message of 'you, yourself, are enough, and you should love who you are and start with that — I think people miss how radical that can actually be," she says. "We can't overlook the power of that as an invitation to people to be part of this community."
The Grammys, where BTS is eligible for record of the year, among other categories (nomination ballots for the 2021 awards, slated to air Jan. 31, went out on Sept. 28), provide a chance for the group to gain industry recognition as a mainstream contender, not just a K-pop act.
Asked why the Grammys matter so much to them, Suga seems to bristle a bit at the question. "I grew up watching American award shows, so obviously we all know and I know the importance of the Grammys," he says. "It's a dream anyone working in music has."
RM says having the goal of a Grammy, an industry-voted award, "motivates us to work harder. As Suga said, if you are in music, the Grammy Awards are something that you cannot help but to look toward and set as an eventual goal."
BTS' global influence will soon collide with national duty, and a Grammy Award or three could help maintain its momentum. The band members all have to participate in Korea's mandatory military service by the age of 28 — and four of them are within two years of that threshold. "Big Hit really wants to target the Grammys before [the members] go into the army," says an industry source privy to the company's marketing plans, adding that, from Big Hit's perspective, it would be best for business if the boys all perform their service at the same time.
The group renewed its contract with Big Hit in 2018, which commits the members to another seven years with the firm, but the army service issue could knock off two years within that time span. A company statement ahead of Big Hit's IPO shows that Jin, the oldest group member (he'll be 28 in December), must conscript by 2022 even if he gets an extension of the draft deadline. The statement discloses that plans to prerecord content to be released over the course of any army tenure are being discussed.
South Korea officially changed its rules in July to allow draftees access to once-banned cellphones on weeknights and weekends, meaning BTS could theoretically continue some interaction with fans. However, the taking of photos, video or audio recordings remains prohibited. (Historically, most Korean celebs have fallen silent during their service.)
Soldiering aside, with the push from Big Hit's IPO, multiple TV appearances — including an ongoing weeklong takeover of "The Tonight Show Starring Jimmy Fallon" — the chart success of "Dynamite" and growing Grammy buzz, BTS is poised to make some serious noise this fall, which is saying a lot for a group known to shake the decibel scale with a wave or a wink. But perhaps the most significant measure of its ascent is underscored by the frequent speculation of the band's place in a new moment for the music industry.
"What would it mean not just to include the sound of Korea in the annals of world music, but to actually propose that the South Korean sound is the next chapter?" posits Yale's Lofton. "What if BTS are actually the next Beatles?"
---
Source : Variety – 30 septembre 2020
Ces marques qui affirment leur antiracisme… et se font taxer d'hypocrites !
Le newsjacking est rarement une bonne idée. La preuve avec New Balance, YouTube, Amazon et d'autres qui affichent des slogans antiracistes suite à la mort de George Floyd. Autant de communications souvent jugées opportunistes.
Du simple écran noir sur Instagram à la création d'un comité dédié à l'inclusion en passant par la promesse de dons… les marques ont été nombreuses à afficher leur soutien à George Floyd, un homme afro-américain mort asphyxié par un policier le 25 mai. Les réactions des internautes montrent que l'exercice du newsjacking – rebondir sur une actu pour faire de la com' – est périlleux. Dans bien des cas, c'est surtout l'occasion pour ces entreprises de se faire taxer d'hypocrites. Certaines s'en sortent tout de même mieux que d'autres.
Dans la catégorie flop…
Adidas, des mots plein de respect mais des boutiques closes
Sur Instagram, la marque affiche le mot Racism barré accompagné d'un court texte « Together is how we move forward…» (C'est ensemble que nous allons de l'avant). Mais dans la vraie vie, Adidas a préféré se barricader en fermant ses boutiques américaines pendant les rassemblements en soutien à George Floyd – l'une d'entre elles ayant été vandalisée durant les premières manifestations. Un hiatus souligné par le New York Times. Des internautes se charge>Qnt de rappeler qu'Adidas compte peu de personnes noires parmi ses cadres dirigeants.
New Balance, « la chaussures des blancs », se rachète une conscience
Dans la famille flop, on trouve une autre marque de sneakers : New Balance. Tout comme son concurrent, l'équipementier sportif a publié un texte sur les réseaux sociaux appelant sa communauté à s'engager contre le racisme « avec des actions pacifiques et pas seulement des mots ». De nombreux commentaires rappellent qu'en 2016, le PDG de New Balance avait affiché son soutien à Trump (en fait, il s'était contenté d'estimer que sa politique économique allait dans le bon sens). De nombreux clients s'étaient alors empressés de brûler leurs baskets et des néo-nazis avaient rebaptisé les New Balance « Official shoes of white people » (les chaussures officielles des personnes blanches).
Les GAFA accusés de double discours
Les CEO des géants de la tech se sont empressés de publier des memo promettant des dons et des actions contre la discrimination raciale. Mais ici encore, on leur reproche leur hypocrisie. Fast Company estime que ces discours arrivent un peu tard et accuse la tech de faire du « black washing ». Ces entreprises ne sont pas franchement reconnues pour leurs avancées en terme de mixité. Par ailleurs, il est régulièrement reproché à Facebook, YouTube ou Twitter de laisser proliférer les discours des suprémacistes blancs sur leur plateforme. Chez Amazon un groupe de salariés activistes s'interroge sur les nombreux contrats du géant avec la police américaine (pour leur fournir notamment des systèmes de reconnaissance faciale), alors que la marque a profité des événements pour s'insurger contre l'injustice et le racisme.
Dans la catégorie flat
Les circonstances ne permettent pas vraiment de briller par sa communication, mais certaines marques parviennent à s'en sortir sans trop de heurts.
General Motors promet un comité d'inclusion
Comme d'autres marques, General Motors promet des actions plutôt que des mots. Mary Barra, la PDG du constructeur automobile a publié une note interne expliquant qu'un comité en charge de promouvoir l'inclusion et de lutter contre l'injustice et l'intolérance serait créé. Un exemple d'action un brin opportuniste mais qui a le mérite de remettre le sujet des discriminations raciales sur la table.
Netflix, relayé par sa communauté
« Être silencieux c'est être complice », a publié Netflix sur son compte Twitter le 30 mai. Le post a été relayé par Ava DuVernay, la réalisatrice de Dans leur regard, une mini-série diffusée par la plateforme sur quatre jeunes afro-américains condamnés à tort pour le meurtre d'une femme blanche en 1989 avant d'être innocentés en 2002.
Source : Marine Protais – ladn.eu – 4 juin 2020
Jay-Z et Beyoncé cumulent dorénavant un total net de 1,4 milliard de dollars
Ça a été une semaine de notes aiguës pour le premier couple de musiciens. Hier, Forbes US a déclaré Jay-Z milliardaire ; aujourd'hui, Beyoncé s'est classée 51e sur la liste des femmes américaines les plus riches, avec une valeur nette de 400 millions de dollars. Cela porte la valeur nette combinée du couple à 1,4 milliard de dollars.
« C'est plus grand que le hip-hop », a déclaré Swizz Beatz, le superproducteur de « Upgrade U », l'un des plus grands succès du couple. « C'est le plan directeur de notre culture. »
Pour Jay-Z et Beyoncé, mariés depuis un peu plus d'une décennie, leur fortune totale est à la fois le fruit de réalisations individuelles et d'une rare synergie, malgré des parcours très différents.
Jay-Z a grandi dans les célèbres complexes de logement Marcy Projects de Brooklyn, construisant un empire à bien des égards par nécessité : il a décidé de fonder sa propre maison de disques au milieu des années 1990 après que les majors l'eurent initialement rejeté. Il a appliqué la même stratégie à la mode peu de temps après, lançant sa ligne de vêtements Rocawear avec plusieurs partenaires, pour finalement vendre la marque à Iconix pour 204 millions de dollars en 2007.
A ce moment-là, Jay-Z avait à nouveau le choix des marques avec lesquelles travailler, mais il a opté pour la propriété, à la fois avec son champagne Armand de Brignac et le cognac D'Ussé, une joint-venture avec Bacardi. Comme il l'a expliqué à Forbes en 2010 : « Le hip-hop depuis le début a toujours été une aspiration. »
Beyoncé a suivi une voie légèrement différente pendant une grande partie de sa carrière. Ayant grandi à Houston, elle a goûté pour la première fois à la célébrité en tant que membre de Destiny's Child avant de se lancer en solo. Sa fortune provenait principalement de ses gains en espèces accumulés, grâce à sa capacité à remplir des salles de concerts, de produire des albums multiplatines et de conclure des ententes foncières avec des marques de premier ordre, allant de Pepsi à H&M.
Plus récemment, elle s'est concentrée sur l'esprit d'entreprise en rachetant sa ligne d'articles d'athlétisme Ivy Park et en la relançant chez Adidas plus tôt cette année. Il faut s'attendre à ce qu'elle gère l'entreprise avec le plus grand soin. « J'ai travaillé trop dur et fait trop de sacrifices pour faire quelque chose de stupide qui gâcherait la marque que j'ai créée toutes ces années », a-t-elle dit à Forbes il y a dix ans.
Bien sûr, Jay-Z et Beyoncé ont aussi construit ensemble une grande partie de leur empire. Dans la foulée de leur double album primé aux Grammy Awards, Everything Is Love, ils ont terminé On The Run II, leur tournée de rappel des stades, qui a rapporté un quart de milliard de dollars l'été dernier. Ils sont devenus des investisseurs de démarrage (bien que les rumeurs d'une mise de 300 millions de dollars pour Beyonce lors de l'introduction en bourse d'Uber aient été démystifiés). Et ils ont accumulé un portefeuille immobilier allant de Los Angeles aux Hamptons.
« Leurs carrières se sont épanouies ensemble », a expliqué le producteur Jim Jonsin dans une interview pour Forbes. « Il s'est attaché à tous ses fans à elle, qui, en retour, se sont intéressés à ce qu'il produisait. Il en va de même pour elle… Ensemble, ils sont le président et la première dame de l'industrie de la musique. »
Forbes – 5 juin 2019